Product Design & User Experience
The most delightful products begin with customer-centric design.
Design that turns your users into evangelists.
Understand your users
By understanding who your customers are and what problems they run into the most, you can enable creative solutions that delight your customers.
Solve their problems
Intuitive design gets to the heart of your users' problems, and how they enjoy using technology. In carefully considering your users' needs, goals issues, and personas, we apply UX best practices to ensure your users can interact with your application without frustration.
Enable speed and minimize waste
We use human-centered research and lean experimentation to minimize the assumptions in your product design. Our designers help you move fast and stay on track. All with the goal of validating and de-risking your designs before investing in the technology.
Helping you achieve your goals
Design that delights
Intuitive, seamless design keeps users happy and engaged.
User-centric mindset
Ideating and validating product designs UIUX through primary customer research
Modern look and feel
Consumer-grade design for web, iOS, and Android
Focused innovation
User research, prototyping, and testing give you rapid feedback and confidence to de-risk your product investments
Through proven and targeted methods
User-centered design
We put your users at the heart of our design process. Through research and user testing, we gain deep insights into your audience's needs and preferences, shaping design decisions around their expectations.
Design thinking
We employ design thinking methodologies to foster creativity and innovation. By empathizing, defining, ideating, prototyping, and testing, we arrive at solutions that truly address user pain points.
Interaction design
Our experts craft seamless and intuitive user interfaces, ensuring that every interaction with your product is smooth, engaging, and memorable.
Prototyping
We rapidly create and test prototypes to visualize concepts, validate ideas, and iterate quickly, reducing development costs and enhancing user satisfaction.
Usability testing
We conduct rigorous usability testing to ensure that your product meets the highest standards of accessibility and ease of use.
Iterative improvement
Product design and UX don't stop at launch. We continue to refine and optimize your product based on user feedback, keeping it relevant and competitive.
Product Success Labs
You bring the challenge—we'll come with the right people, questions, and facilitation. Our pro bono Product Success Lab is a chance to jump-start your path forward by workshopping with our product consultant experts. We'll guide you from questions to actionable next steps through to progress on your product.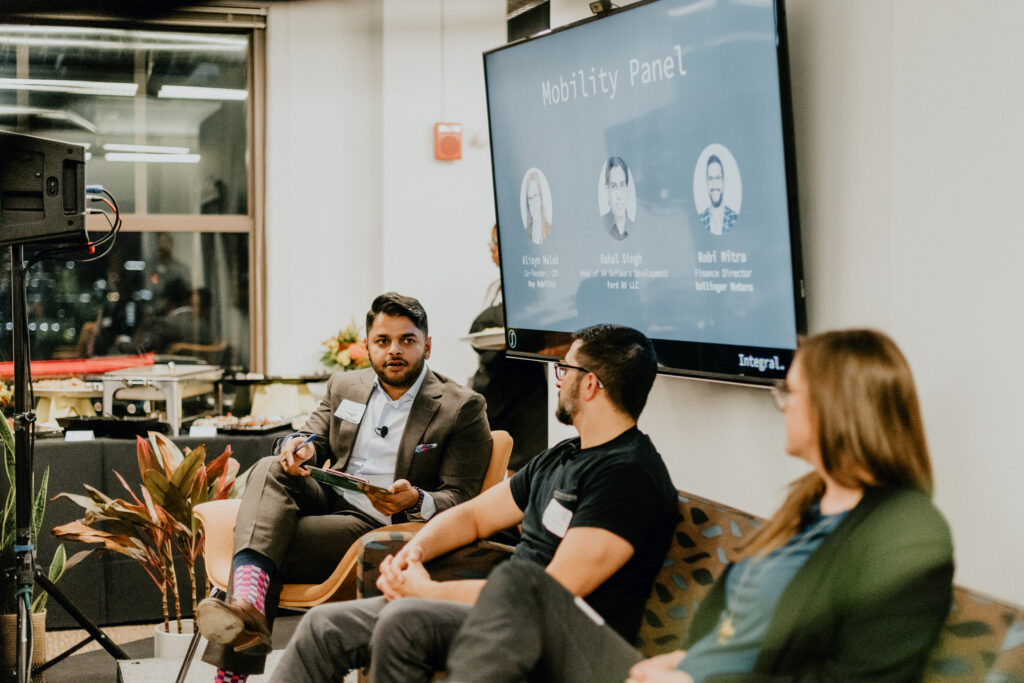 It's time to build your great idea.