Product Management
Great products start with great strategies.
Excellent product management is the foundation of your next great product.
Understand your users
A successful product management strategy starts and ends with your users. Understanding your customers, and the depth of their problems, is vital to planning, prioritizing, and iterating on your product. Our product managers are highly skilled at facilitating customer discovery while collaborating with human-centered designers, agile engineers, and our client teams.
Align your team
Often a great idea can stall simply because you don't have the right pieces in the right places. Transform your product management team from opportunistic to strategic by driving clarity around the impact the product will have on the world, and how that will benefit your business; the risks we need to mitigate and the challenges we need to successfully overcome; and ruthlessly prioritizing your team's energy and focus on solving the most critical problems first.
Make data-driven decisions
Product management uses prioritization methods, creativity, and nimbleness, to help uncover & validate assumptions that would otherwise get in the way of your goals.
Helping you achieve your goals
Gain market share
Expand your customer base and share of wallet by delivering delightful products to validated customer pain points.
Clarify your vision and product strategy
Drive confidence and creativity amongst your product teams, customers, and stakeholders with well-defined vision, strategy, and roadmaps for your products.
Speed to value
Product thinking enables rapid enterprise value to solve the right problems for the right customers while using a mindset of experimentation and testing.
Work more efficiently
A disciplined approach to prioritization and execution enables sustainable speed of delivery while minimizing preventable surprises to your customers and your business.
Through proven and targeted methods
Product Strategy
We work closely with your product management team to define a clear and compelling product vision. By understanding your market, customers, and business objectives, we create a roadmap that ensures every product decision is aligned with your strategic goals.
Market Research
Our research experts gather data and insights to guide your product development process. We help you identify trends, analyze competition, and discover untapped opportunities to stay ahead in your industry.
Product Development
From idea to launch, we provide end-to-end product management support. Our product managers collaborate with your teams to define features, prioritize tasks, and oversee the development process, ensuring your product meets the highest standards of quality and innovation.
Iterative Improvement
Product management doesn't end at launch. We believe in continuous improvement. We use data-driven insights and user feedback to refine your product post-launch, making it even more valuable to your customers.
Team Training
We offer customized training programs to equip your team with the skills and knowledge they need to excel in product management. From agile methodologies to design thinking, we empower your staff to drive innovation within your organization.
Product Success Labs
You bring the challenge—we'll come with the right people, questions, and facilitation. Our pro bono Product Success Lab is a chance to jump-start your path forward by workshopping with our product consultant experts. We'll guide you from questions to actionable next steps through to progress on your product.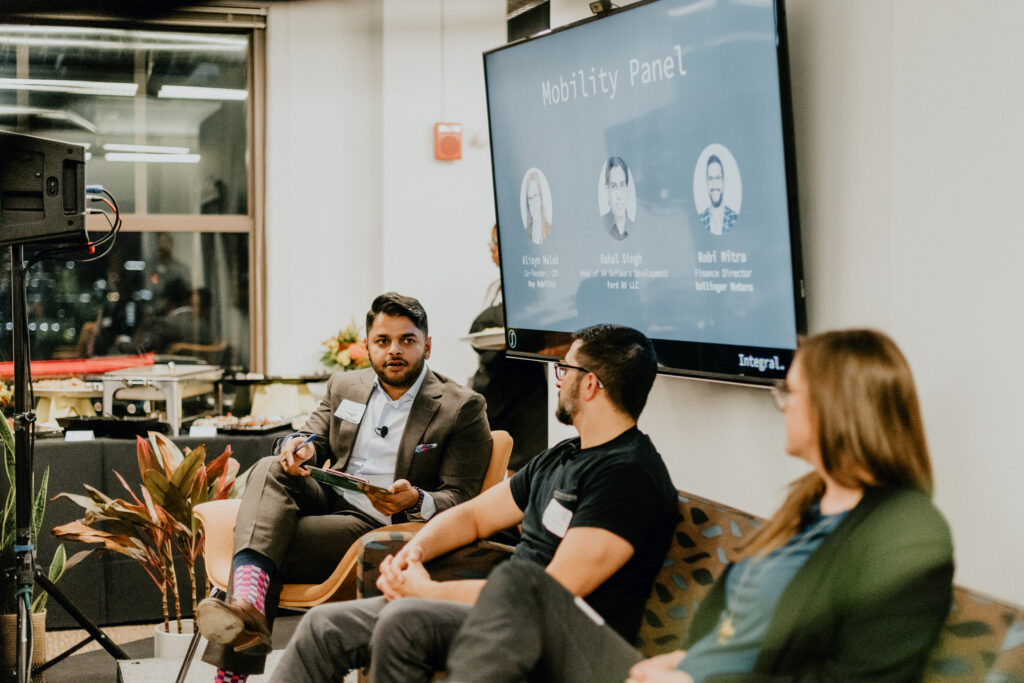 It's time to build your great idea.